As an OTG Guy... we have the advantage of exploring many untraveled roads - much further than the norms.
We have found many valid works like that of Dr. Emoto (a Japanese Physicist) that thoughts can affect water very well... like in an instant.
Combined it with weather control experiments conducted by many Russian Scientists as well as other Scientists from Europe and the Americas...
And cross referencing it with personal experiences as well as those who donate eggs to the monastery of St. Claire in Quezon City...
We figured that... since Rain Clouds are mainly composed of 80% water... it is probably controllable with thought energy.
We have done small experiments in the past... and we would like to share this idea with the rest of the world.
If one would have a hightened sense of discernment... one may notice how synchronicity works in all aspects of life.
I just posted yesterday my insight about "GLOBAL FLOODING"... and a flash flood occur again last night in Davao City... and now... Tropical Depression Ramon has entered Philippine Territory, Signal #1 already hitting Mindanao and Visayas as we speak.
This is not the usual path of storms, and when this happens... it normally is a very strong storm.
We would like to invite the public into one of our little secrets.
We need pure hearted people to focus into one single thought.
To disperse and scatter the cloud formation of the typhoon vortex...
Imagine that the storms radials to spread and thin out... this will lessen the impact of a down pour and weaken the concentration of the vortex spin.
Let's all try to visualize this starting right now.
To give you an idea or a visual picture of how this storm looks like... please follow this link.
http://weather.edition.cnn.com/weather/intl/forecast.jsp?locCode=RPXX0007&zipCode=085762392376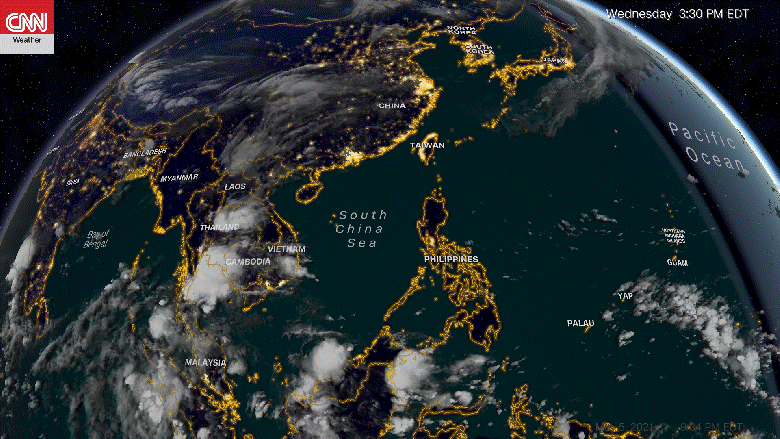 Again... let's all visualise that this storm image spreads out and diffuse into small rain clouds so it will just become normal harmless rain everywhere...
Let's all do this for the sake of the people in the coastal areas.
Your thought energy is much powerful than you "thought".
God's gift to mankind... unused... now is the time to utilize it to its full potential.
God Bless Humanity... God Bless This World.